20 September 2022
Brynley Stent is a comedian who has recently been seen on TV screens in Celebrity Treasure Island, Taskmaster and Golden Boy, not to mention as a regular on 7 Days and Have You Been Paying Attention. On 30 September she'll be in Wellington, joining some of New Zealand's best-loved comics for the Best Foods Comedy Gala.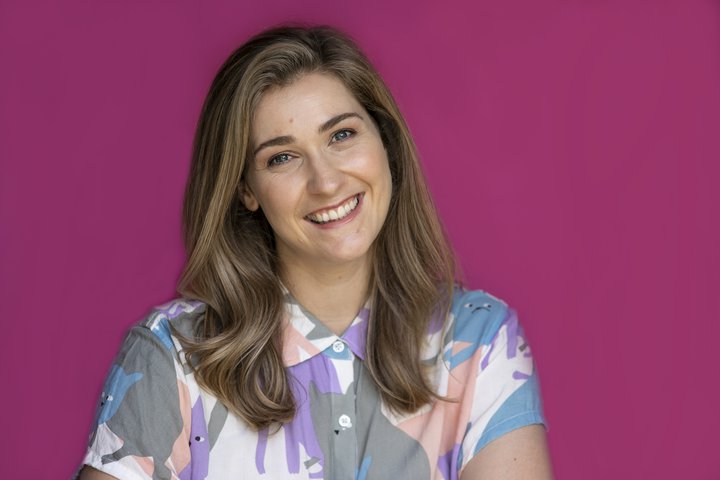 What's the best thing about being part of this year's Comedy Gala line-up?
This is my first ever Gala! I'm so excited to perform I'm spewing! It's really cool that my first gala is in Wellington too because I did my acting degree here so Welly always holds a special place in me ol' heart. It will also be so cool to perform on the big stage I used to go watch shows on when I was but a humble little acting student.
What can audiences expect from the show?
A veritable smorgasbord of delicious New Zealand comedy talent! It's like a Griffins Sampler Box, there's a bit of something in there for everyone (even the shortbread bikkies your Nan likes).
Tell us a bit about your process. How do you put together one of your comedy shows?
Look, we all have a different process. You'll find a lot of stand up performers gigging at various line-ups in comedy clubs or bars, perfecting their sets, but because I'm a sketch performer, I'm more theatrical and so my process is slightly different. How it normally works is: One year out - come up with an idea for a show, 1 month out - start writing said show, 3 weeks out - hate the idea and want to cancel, 2 weeks out - love it again! 3 days out - have a breakdown, opening day - don't get any sleep and drink lots of sugar free V, 30 mins before curtain up - cry in the dressing room, then boom - I've got a show!
You've worked across a lot of different platforms. What are the challenges you find between moving between writing, doing stand-up, performing on television – reality and scripted?
When you don't get any work for 6 months then all of a sudden you get offered 3 jobs that all fall in the same time period and you have to turn jobs down. That is the pits.
Other than that - I can't really think of anything. I love my career and how variable it is, and I feel so privileged that I can (for the most part) earn my living working as an actor / comedian / writer. I just wish that there was more work out there for artists in all forms!
Is there anything else you'd like to tell us about yourself or the Comedy Gala?
I recently went overseas and performed in the Edinburgh Fringe Festival, and while I was there I saw about 35 comedy shows from all over the world. It really highlighted to me how excellent New Zealand comedy is. We grow 'em good here so come along to the Gala - you might just see your new favourite New Zealand comic.
Brynley Stent performs in the Best Foods Comedy Gala at the Michael Fowler Centre on 30 September, more details at https://www.comedyfestival.co.nz/.