5 March 2020
Netherlands-born conductor Peter Dijkstra has been at the helm of the Netherlands Chamber Choir since 2015. The choir, known as one of the best in the world, will bring two special concerts to the Festival this weekend, performing in Aotearoa for the very first time.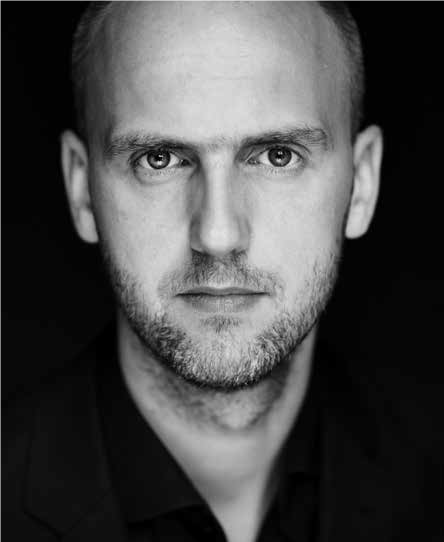 You work with a combination of new and traditional music. Is this combination important? Is one closer to your heart?
The so-called canon of choral music is important to me, since it involves the greatest choral works across history and through all different styles, and what I enjoy about it is the challenge of finding the right expression and style. Working with new music is different – it's about the exploration of new sounds, which is fantastic too. So, working with both styles keeps me curious, and that's why I like choral music so much.
You've said that an audience can hear whether choir members enjoy themselves while singing. Why is this? And how do you achieve this enjoyment?
Singing is the most direct way of music making: the instrument is the body itself. The ideal situation for a choir is where the singers feel that they have space to sing and express themselves and at the same time listen to each other. This is where, on a deeper level, choir singers connect with each other and if the energy is right, this unifies the singers through the music. My role as conductor is to lead this process and help the choir in finding this connection.
What's special about performing in a country for the first time, as on this visit to New Zealand?
It's like exploring new worlds! I'm excited to find out something about the culture, to see something of life and nature, and to meet new people. I might even get to know some new music from New Zealand.
Why do you enjoy performing live and why is it important to share your music and sound with the world?
With the Netherlands Chamber Choir we try to create great choral music to the best possible standards: versatile, expressive and moving. This is best experienced in live-performances, where people can feel and see those who are making music.
You've said that "we must always carry on developing". How do you personally achieve this?
I am quite self-critical, and hardly ever satisfied. I believe there is always a way to improve myself and the musical performance.
Tell us about Programme 1: Bach, Brahms, Poulenc and Martin – is there a curatorial thread that links these works across history?
We wanted to bring a programme with fantastic choral repertoire from different styles and European countries. As a result, Programme 1 contains some of the best choral pieces ever written. One of my personal favourites is the mass for double choir by Frank Martin, which we recently released on CD.
How did you choose the 'best of' from all 150 psalms for Programme 2?
The aim was to make a versatile programme, with different moods and styles. Also, we wanted to present the choir in different sizes: some pieces ask for the choir in full size, some in smaller chamber music settings.
What have been the highlights of working on the 150 Psalms project?
In every new edition of 150 Psalms we have added some commissions, such as Helen Bowater's Psalm 15. It's very exciting to premiere those new compositions. But most importantly of all, the Psalms-project is a project which contains all the aspects of humanity: it speaks of the human condition in its broadest sense. To be part of that is something immense.