23 January 2020
Rajorshi is a novelist, essayist and short-story writer. He was born in Calcutta, and grew up there and in Mumbai. He has written six novels and a collection of short fiction. Shakti, Rajorshi's latest novel, a supernatural mystery thriller, is due out in February. On 29 February he will be in conversation with RNZ's Lynn Freeman about writing fiction that challenges, entertains and takes readers to unexpected places, and will be part of The Authors Table Q&A session with readers on 8 March.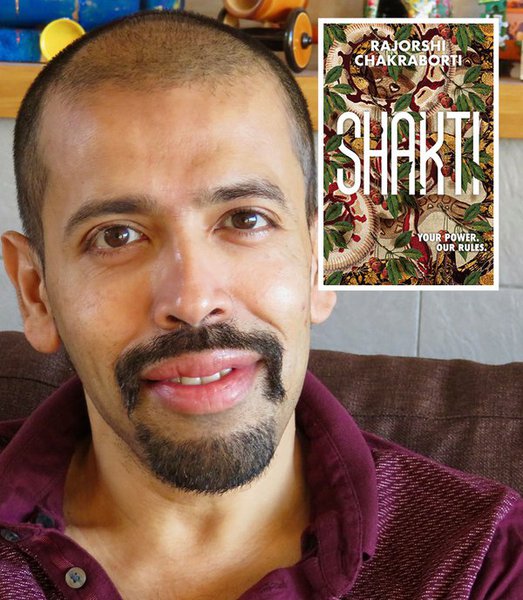 Image: Sasha Calhoun
The first book to capture my imagination was probably a children's version of the Arabian Nights, which had Aladdin and Ali Baba, among other favourites.
The books that saw me through my childhood were some of the Enid Blyton series such as The Magic Faraway Tree, Amar Chitra Katha comics which vividly brought to life Indian myths and historical figures, and most of all, the William books by Richmal Crompton, whose humour I adored.
My favourite book of 2019 was The Anarchy by William Dalrymple
The fictional character I'd most like to be is William Brown from the William books!
The author I'm most likely to binge-read is probably Haruki Murakami. Also Muriel Spark, and Eric Ambler.
The book I'm recommending to a friend is Lost Connections by Johann Hari.
My favourite film adaptation of a books is the first two seasons of Anne with an E, which is an adaptation of Anne of Green Gables.
The last literary event I attended was a wonderful book club meeting in Calcutta, to which I was lucky enough to be invited. They meet by a lake in the middle of the city twice a month on Sunday mornings, and share readings and food.
One dead author I'd like to have met is Franz Kafka, about whom there are some very humane and fun stories.
A line or two of writing I just really love is …
On all hilltops
There is peace,
In all treetops
You will hear
Hardly a breath.
Birds in the woods are silent.
Just wait, soon
You too will rest.
(Milan Kundera's translation of a short poem by Goethe, part of his 'Wanderer's Nightsong').
The books on my bed side table right now are ...
The Absolute Book by Elizabeth Knox
The Greatest Bengali Stories Ever Told, selected and translated by Arunava Sinha
Empires of the Indus by Alice Albinia
Flights by Olga Tokarczuk.