21 May 2021
Beloved playwright and actor Jacob Rajan kicked off a nationwide tour of his new show Paradise or the Impermanence of Ice Cream in Wellington last night. In between playing seven different characters in a production the NZ Herald called "charming, engaging, often profound and beautifully crafted piece of theatre", Jacob took our inaugural This Theatrical Life questionnaire.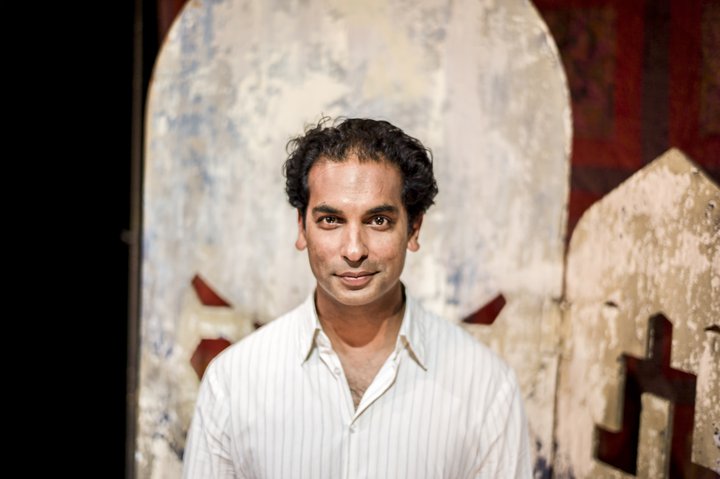 The first play I ever saw was… I don't remember the name of it but I was about 7 years old and in India. The show was performed in an outdoor venue at night. It was about vampires – terrifying and totally age inappropriate. I didn't sleep for days. Horror continues not to be my genre.
The first time I appeared on stage was… in an Otago University Capping Show. My hostel, Selwyn College, was famous for the "Selwyn Ballet." First convened in 1928, it has the dubious distinction of being the oldest all-male amateur ballet troupe in the world. I was a swan in Swan Lake. I hung up my tutu and ballet shoes immediately after.
My favourite show of 2020 was… Dimanche, an exquisite and gob-smackingly ingenious piece of physical theatre wizardry from Belgian theatre makers Chaliwate and Focus. Using intricate miniatures, lifelike puppets and some of the most gorgeous clown work I've ever seen to give a portrait of humanity at the mercy of climate change. Sounds depressing but it really wasn't. Very funny and very beautiful. The experience was made all the more precious as I managed to see the last performance before the final show was cancelled due to Covid.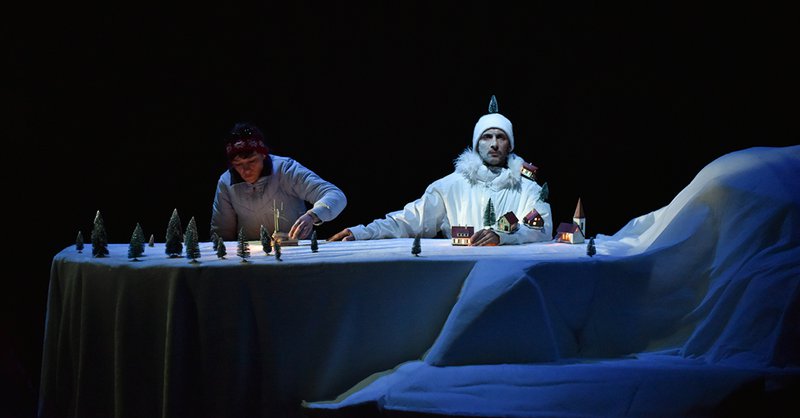 Dimanche by Chaliwaté and Focus | Image: Alice Piemme
The part I'd love to play is… the next one I write. Honestly, I get all the best lines.
The play I've seen the most times is… Cyrano de Bergerac. I was musical director/narrator in this production and it toured a number of festivals which meant I sat at a piano and listened to Antony Burgess' beautiful translation of Edmond Rostand's ode to unrequited love play out night after night – I never grew tired of it.
The piece of theatre I'll recommend to anyone is… Te Pō by Nightsong productions. Playwright and actor, Carl Bland, is also a wonderful visual artist with a poetic soul and a melancholy wit that shines through all his work. Ben Crowder brings his anarchic sensibility to the direction. Andrew Foster designs a set that is like a magic box of delight and wonder. A beautiful show.
A line or two that always hits me hard is… "For sale: baby shoes, never worn." Legend has it Ernest Hemmingway bet a group of writer pals that he could write a story with a full narrative in six words. Clearly he won the bet.
The piece of theatre I've studied most closely is... Statements After an Arrest Under the Immorality Act by Athol Fugard. I was training at Toi Whakaari: The NZ Drama School and we did a season of South African plays. My group was allotted Statements. We had to dissect Fugard's amazing script, research apartheid and that whole evil part of South Africa's history, figure out the accent and then perform to a paying public. Did I mention my scene partner and I were naked for the whole play? Yeah, so we studied it pretty closely. If you're going get naked you want it to be worth it.
My favourite type of costume to wear is... after the above experience – anything with pants.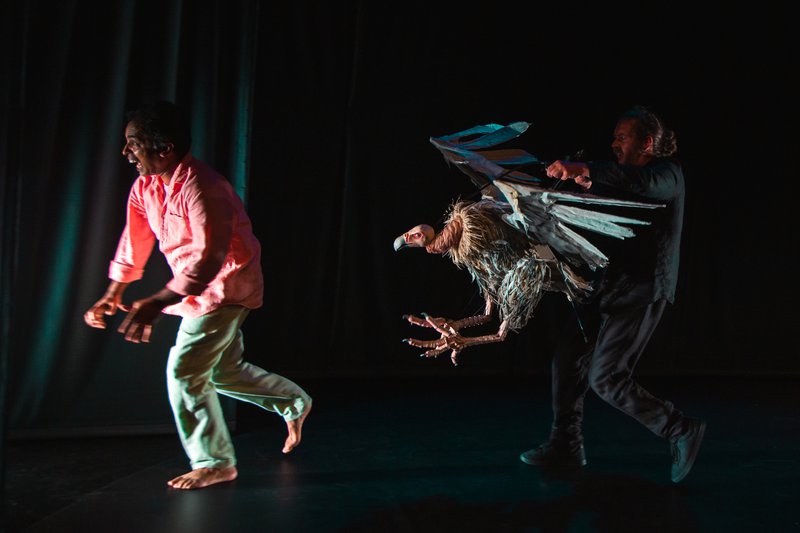 Jacob in Paradise or the Impermanence of Ice Cream
The show I'd love to see but never have the opportunity is... Les Liaisons Dangereuses with Alan Rickman playing Vicomte de Valmont. Honestly, I'd watch Alan Rickman eat soup. Tremendous actor, gone before his time. Rest in peace, Alan.
The last play I attended was… Things I Know to Be True by Andrew Bovell. Such a fantastic playwright. He takes a suburban family and plays them like a cello – with warmth, with passion, with ache and with love.
A performance I wish everyone could see is… Tim Spite as epidemiologist, Professor Michael Baker, in Transmission by Stuart McKenzie. Tim gives a masterclass in acting, not only nailing the voice and mannerisms but also the humanity of the scientist.
My process for getting into character is... by starting two years before opening night and building the world in which the character lives, forming the story that reveals to them who they really are and pouring heart and soul into every word that comes of out of their mouth. After two years of doing that you're not getting into character – the character is screaming to get out of you.
You should come to Paradise or the Impermanence of Ice Cream because... we've built not one but two worlds; we've wrapped a real-life story within a delicious fiction; there's seven characters screaming to come out of me and there's a vulture that you will fall in love with – I dare you to stay at home!
Paradise or the Impermanence of Ice Cream kicks off a nationwide tour in Wellington from 20 May at Te Auaha. For full tour details, head here.