Mark Stocker • 4 December 2018
Art historian and editor of New Zealand Art at Te Papa Mark Stocker shares his favourites from this impressive new collection.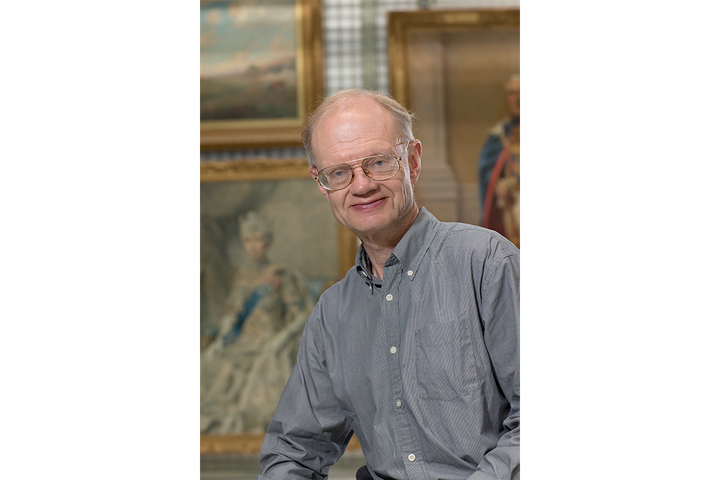 New Zealand Art at Te Papa came about through the wish to bring out an attractive and informative publication, following on from the launch of Te Papa's new Toi Art gallery. It initially was intended to update and replace William McAloon's New Zealand Art: Cook to Contemporary, but it soon took on a life of its own and the resulting book is big and beautiful.
The scope extends from Cook's voyages to brand new artworks specifically commissioned for Toi Art. While the book excludes customary Māori art and decorative art, it covers all other media and the profile of photography is considerably enhanced. From the outset, top quality illustrations were essential – the book is useless without them. Curators were asked to select what they considered the most important and attractive works from the collection. Then either the curators themselves or guest writers came up with the texts.
I was the sole editor, and wrote a number of texts myself, as well as the introduction and short historical/cultural summaries to cover each section as the book chronologically progresses. I didn't find this difficult and while I can't claim what I wrote was particularly original, I hope it's useful in setting the scenes and encouraging readers to turn the pages, look and learn.
Handling the 60 or so contributors wasn't much of a problem. If you are courteous but firm, people like and respect that and there are no cross words. In some instances I had to discard jargon or difficult writing, but invariably amicable compromise ruled the day. One of book's pleasures for me is seeing which artworks face each other – in some cases confronting each other – and deciding in turn which works deserved double-page spreads. I'm particularly pleased with how John Drawbridge and Ralph Hotere face each other, Marcus King and Bill Sutton, Shane Cotton and Richard Lewer face each other … the list goes on.
I hope readers will find this an attractive, enticing book that sheds an important light on the national art collection. And who knows, its inclusions could well influence what curators may install in Toi Art in the future.
In fancy dress
By H Linley Richardson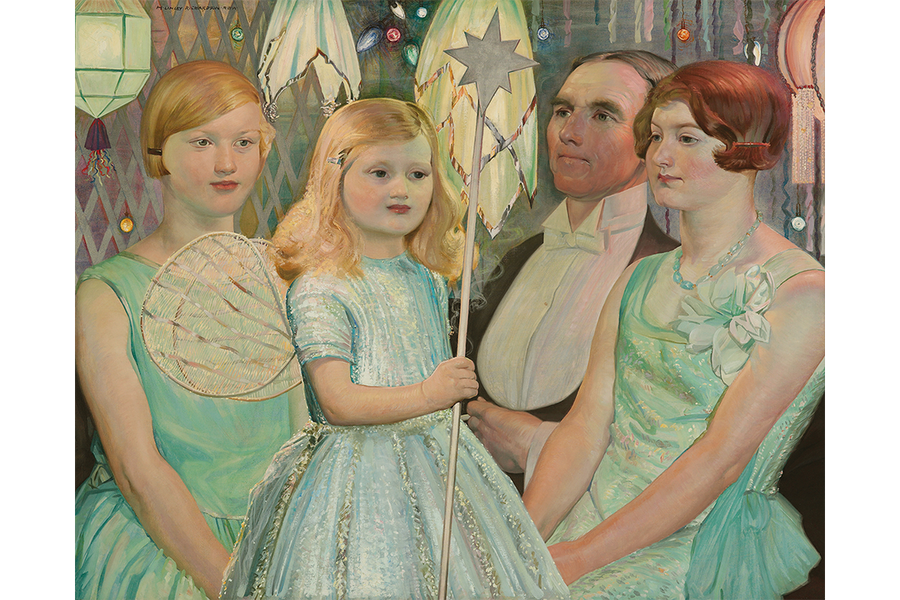 In fancy dress (c.1930), oil on canvas, 878 x 1105 mm, purchased 1948
I love this family portrait of the Palmerston North based artist Linley Richardson, looking rather stiff and proper in white tie, surrounded by his three pretty daughters, Joan, Cynthia and Barbara. Cynthia holds centre stage with fairy wings and wand, and presumably it's her birthday. Note her irresistible pudding-shaped head, which Joan has too. My fantasy exhibition would juxtapose Richardson and late Renaissance woman artist Sofonisba Anguissola, who shared the same traits and themes. Richardson can draw beautifully in an old-fashioned art school way, and the textures of the girls' silk dresses are impressively conveyed. It's very bourgeois, it isn't necessarily profound, it certainly isn't avant-garde or experimental, but is very much of the early 1930s moment. On the one hand it's consciously modern, but on the other it is unbearably poignant and of a now distant age. This was not long before antibiotics became widely available, but not soon enough to spare Joan and little Cynthia who would both be dead within three years, leaving their grieving father to paint on.
Mark Stocker is the Curator of Historical International Art at Te Papa.