29 January 2021
In celebration of their decade anniversary, The Performance Arcade has teamed up with creative producers from across Wellington to present What If The City Was A Theatre?, a city-wide explosion of innovative, outdoor works and performances. Director of The Performance Arcade Sam Trubridge dives into three of the 10+ programme streams set to take over Wellington City.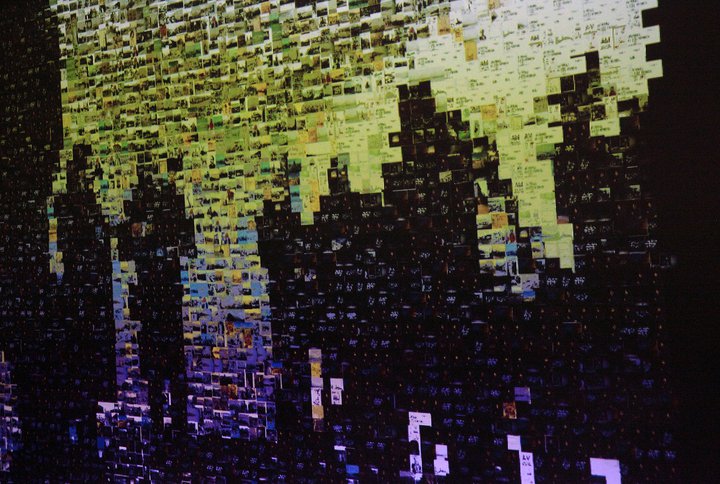 Dance and Movement programme, curated by Malia Johnston
New Zealand choreographer and performance director Malia Johnston has created a significant repertoire of performances over the past 20 years. A recipient of the Creative NZ Choreographic Fellowship in 2013, Malia has directed 15 of the World of WearableArt awards shows since 2002 and established her own dance company Movement Of The Human (MOTH) in 2016.
We've been so pleased to have Malia's expertise in the curation of dance and movement for WHAT IF THE CITY WAS A THEATRE? Opening on 5 Feb, the programme will begin with a spectacular performance on Whairepo Lagoon. A collaboration between 45+ performers from across Aotearoa, this collaborative work will feature kapa haka group Hiwa, Wellington Opera, Movement of the Human dancers and Singer Songwriter Sharn Te Pou. The work will be viewable from most sides of the lagoon.
Whairepo Lagoon Dance: 5 Feb, 8pm, Whairepo Lagoon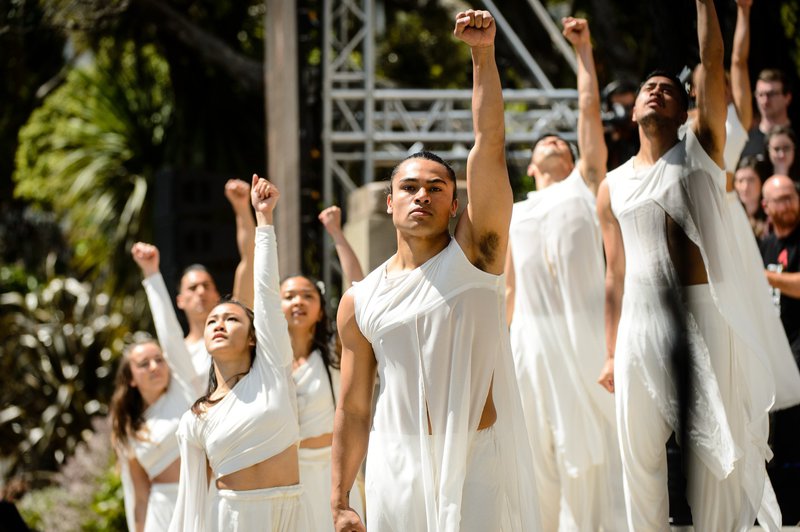 City Interventions programme, produced in association with Urban Dream Brokerage
Between 2013-2018 Urban Dream Brokerage assisted and brokered space for over 100 creative projects in Te Whanganui-a-Tara and wider Aotearoa. This initiative encourages the innovative use of vacant and underutilised retail and public space, and has recently relaunched in Wellington.
We are pleased to have collaborated with the Urban Dream Brokerage team to develop an exciting programme of works in unusual or underused city spaces. Throughout February, Echoes by award-winning digital producers Storybox will light up the window of 106a Cuba St; this photo-visualisation interactive installation will see the window come to life with a giant mosaic constructed from thousands of smaller digital images, themed around 'performance in Wellington'. Meanwhile, a city centre car park will be host to a film festival of over 40 short and feature length films curated by Wellington creative producers Mouthfull. With films from across Aotearoa, Lights from the Underworld will run from 11-14 February.
Echoes - 5-28 Feb, all day and night, 106a Cuba Street
Lights from the Underworld - 11-13 Feb, 8pm / 14 Feb, 6pm — Car Park location to be revealed soon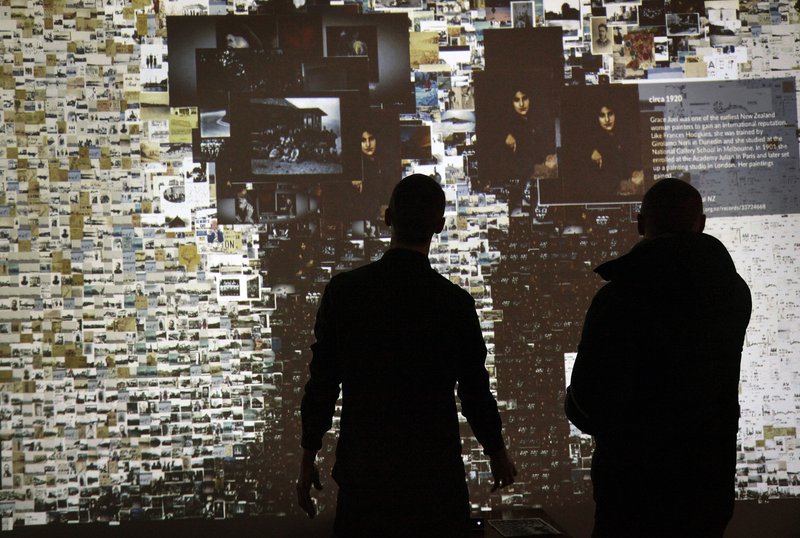 CITY THEATRE Symposium, curated by Melody Nixon
Melody Nixon is an academic, writer, and text-based artist, currently based at Victoria University of Wellington's School of Languages and Cultures as a Visiting Scholar. This multi-disciplinary three-day symposium will consider the city as both a space of performance and a space performing itself, with participants discussing a rich array of topics including the interaction of performance, urban space, housing, collaboration, and kaitiakitanga.
An opening event on 11 February at City Gallery Wellington will feature a keynote address from designer and independent academic Dorita Hannah: 'RELEASE THE FURIES!… Theatre has left the building'. Presenting a range of key performance projects including her own collaborative dance-architecture events, Dorita Hannah will consider how challenging well-established binaries — between safety and danger, mythos and materiality, theatre and city — can enrich urban development with opportunities for liminal scenographic encounters, particularly in Wellington, Te Whanganui-a-Tara.
Symposium - 11-14 Feb, Various times and locations. Full symposium dates 11 - 14 Feb, registration recommended. See citytheatre.co.nz for details.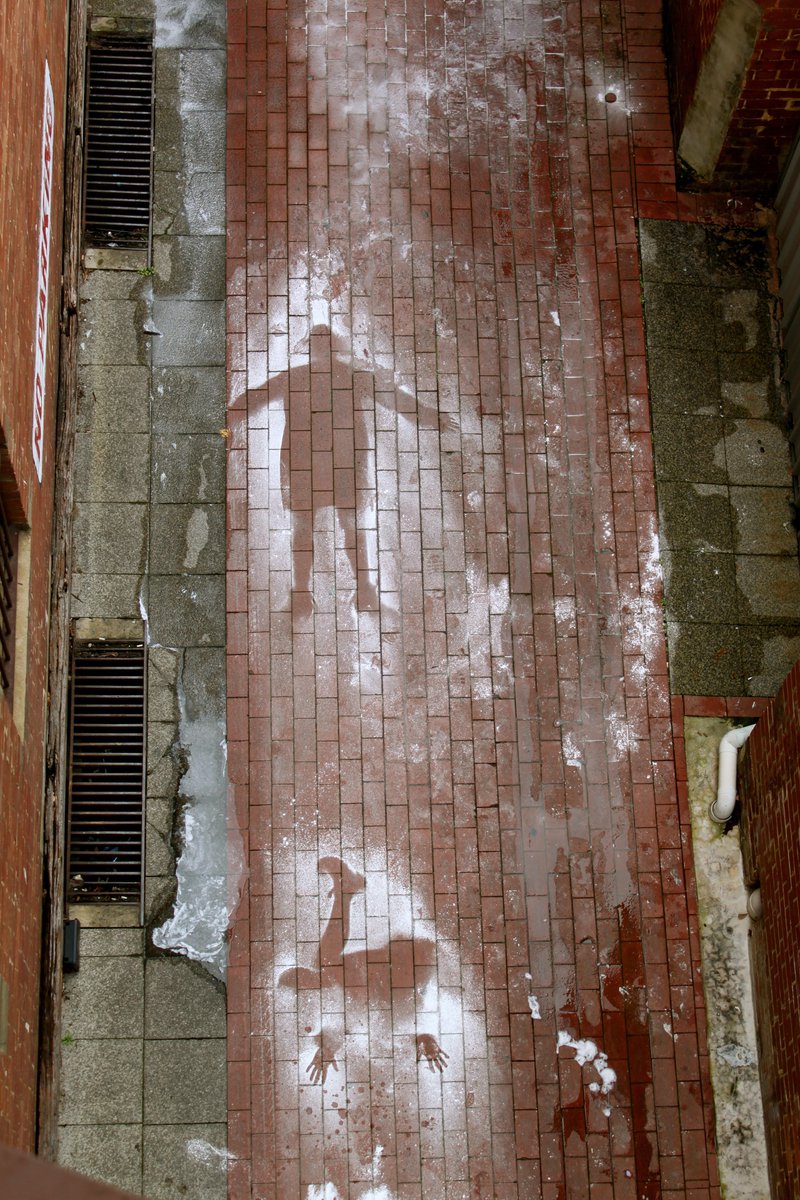 The Performance Arcade is heading to Wellington from 18 - 28 February 2021. Explore the programme here.
What If The City Was A Theatre? runs from 5 Feb - 28 March, check out the full programme here