10 July 2020
We check in with Claire Mabey of Verb Wellington to see what she's been reading recently.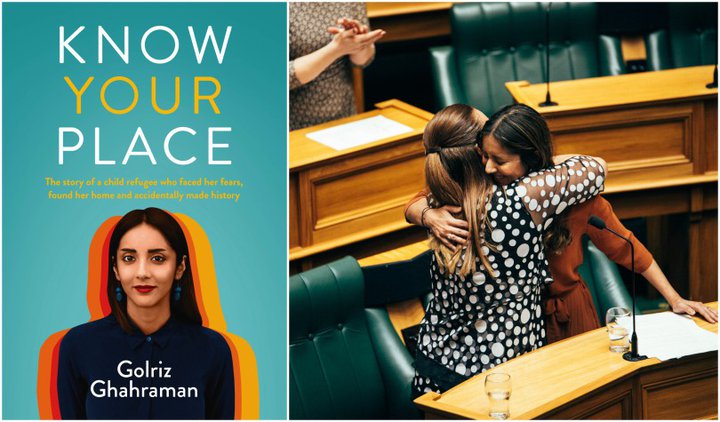 Golriz Ghahraman's Memoir; an embrace with Green Party Co-Leader Marama Davidson after her maiden speech in Parliament, 2017. Image: Tim Onnes via the Spinoff
I've been absorbed by two very different but equally motivating memoirs: Not that I'd kiss a Girl by Lil O'Brien and Know Your Place by Golriz Ghahraman.
Lil O'Brien's story starts with her being outed by her parents... and being gay is not something that her family are ok with, at all. Much of the first part of the book is set in studentville Dunedin which is incredibly nostalgic (I am an ex-Scarfie) and fun for anyone who has experienced that life. The story is frank, moving and liberating for anyone who has struggled with parental relationships, their own sexual identity, or even simply coming to terms with who you are in relation to your upbringing. Highly recommend.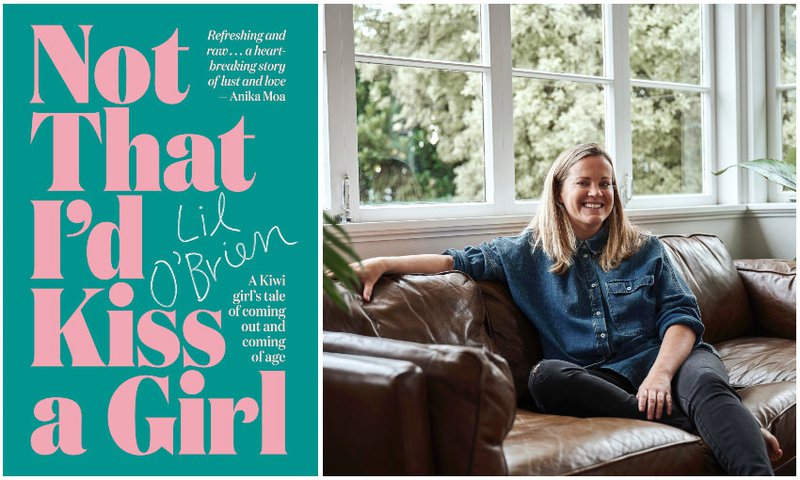 Not That I'd Kiss a Girl beside its author, Lil O'Brien. Image: the Spinoff.
Golriz Ghahraman's memoir is extraordinary. From an early childhood in post-Revolution to Iran to becoming an asylum seeker arriving to Aotearoa with nothing, Golriz offers an insight into an astonishing life story. Our country's first refugee MP recalls, in detail, how she remembers her new home in West Auckland, how dominant the Pākehā culture was and the way that Māori culture was markedly absent in her early New Zealand, 'kiwi' life. The Ghahraman family story is a must-read.