24 March 2021
Creative Director Marnie Karmelita and Director Ngā Toi Māori Mere Boynton introduce the 2021 Wellington Jazz Festival Headliners: The Nathan Haines Octet, Whirimako Black and Michael Houstoun and the Rodger Fox Big Band.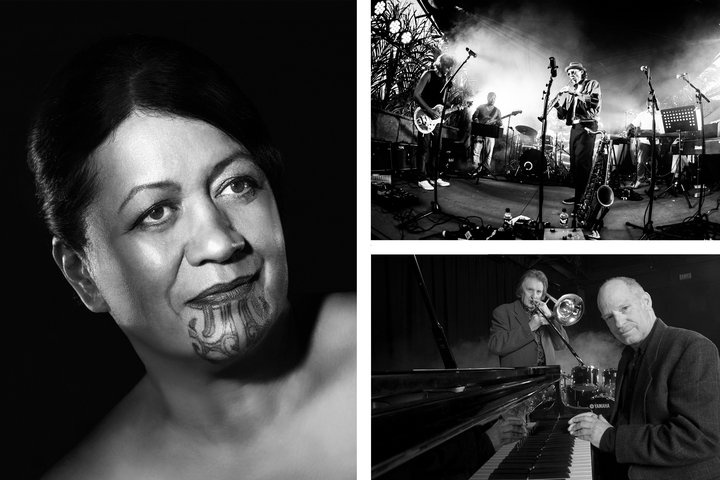 Marnie Karmelita: Taking over every corner of the city, the annual Wellington Jazz Festival is a beloved bright spot in the Capital's deepest darkest Wintertime. Wellington's small bars and venues once again come together to offer back-to-back gigs across the five-day Festival (9-13 June 2021) with an extensive, eclectic and exceptional line-up that places Aotearoa musicians at the heart of the programme.
For this year's headline events at the Opera House, we have been lucky to secure some of the best talent on offer with both Whirimako Black and Nathan Haines fronting new bands. The perennial favourite Rodger Fox Big Band is also joined by special guests Michael Houstoun and Erna Ferry. And that's not all, as in April, we announce new music and Festival favourites ahead of the full line-up.
A veteran of the international jazz scene, Nathan Haines' debut album Shift Left remains New Zealand's highest selling jazz release. We welcome him back to the Wellington Jazz Festival following his involved in the Kevin Field Quintet in 2020, joined on stage by a handpicked ensemble of the most exciting and versatile young musicians in the country. A prolific and genre-bending musician who is known for redefining jazz, Nathan Haines combines his love of dance music with jazz harmony, vocals and his trademark saxophone and flute work in this two-hour extravaganza performance. The audience will be the first to hear Haines and his new band perform fresh new material from his 11th studio record due for release alongside the Festival, and a selection of songs from his many previous hit records.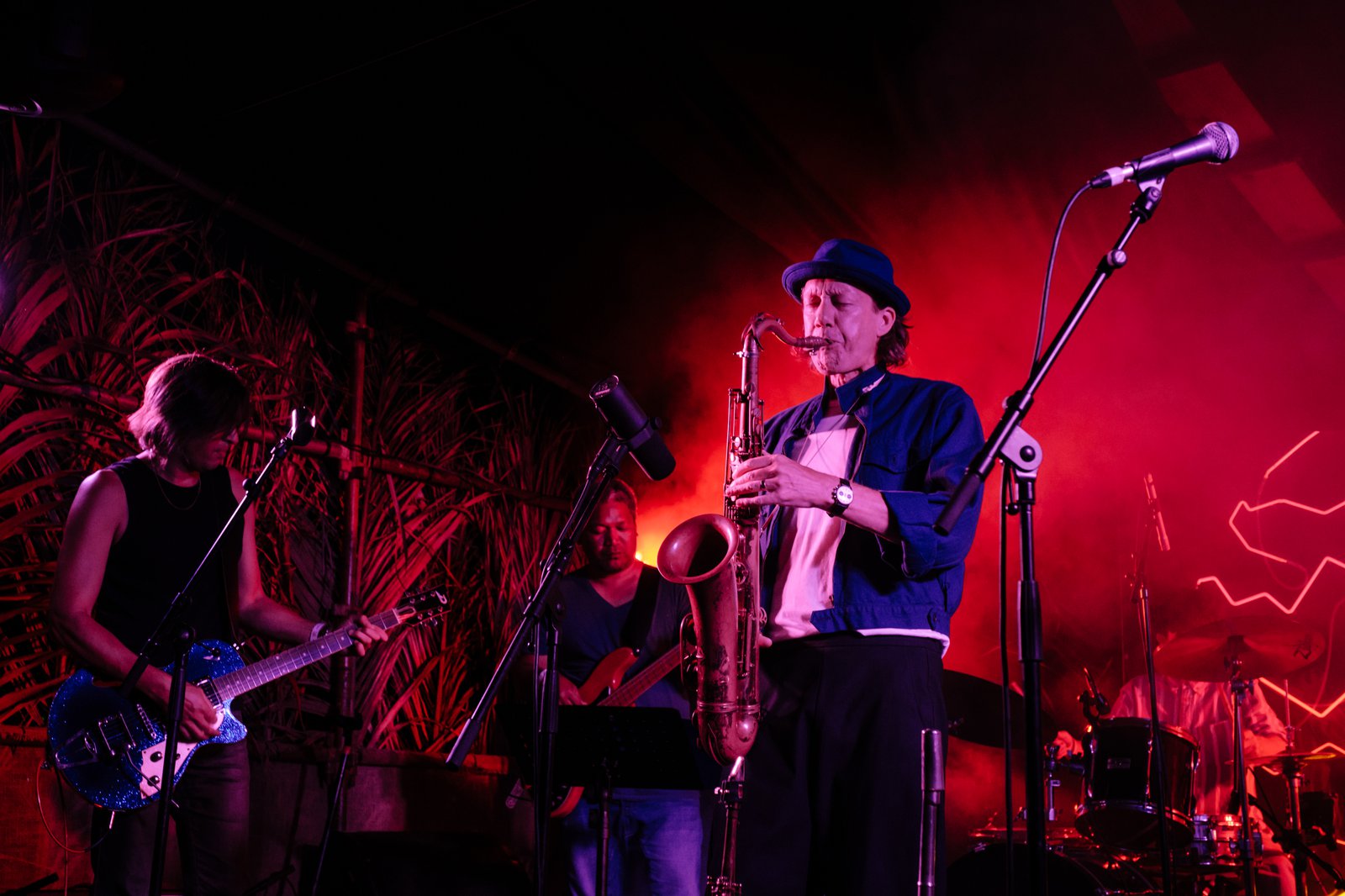 Cam Hay
The Festival's longstanding relationship with trombone player, band leader and educator Rodger Fox is indicative of his huge contribution to the jazz scene across New Zealand. This year, he returns to the stage with legendary classical pianist Michael Houstoun and special guest supreme blues vocalist Erna Ferry. The audience will be treated to brand new jazz adaptations of classic pieces by Gino Vannelli, arranged by renowned composer Bill Cunliffe. Plus, the Big Band will give a preview of material from their New York studio recordings of New Zealand original compositions.
Our third Headliner is best introduced by a relatively new member of our team, our Director Ngā Toi Māori Mere Boynton. We are thrilled that Mere has brought Whirimako Black to centre stage for the Festival revisiting the jazz and soul standards she brought to life in the recording studio a number of years ago.
---
Mere Boynton: Tēnā koutou, my name is Mere Boynton, and I am of Te Aitanga a Mahaki, Ngāti Oneone and Tuhoe descent. I have recently come on board as Director of Ngā Toi Māori, responsible for programming the Māori and indigenous content across all Tāwhiri's platforms including the Wellington Jazz Festival.
I am very proud to have Whirimako Black in our Festival because for me she is a national treasure, a taonga. She is an amazing vocalist and consummate musician who brings te reo Māori together seamlessly with jazz. In her translations of jazz standards she has been careful to ensure that they are not just direct translations but actually utilise Māori metaphor from mōteatea or traditional chant. For example for her translation of "Summertime" by Gershwin the lyrics 'then you'll spread your wings and you'll take to the sky,' Whirimako uses the metaphor 'piki kotuku ki te rangi' which means 'ascend like a kotuku (white heron) to the sky.'
Whirimako will be performing gorgeous renditions of jazz favourites alongside originals and traditional waiata - this is a one-off performance celebrating a legendary talent that you won't want to miss.
You can hear some of Whirimako's top songs below, or purchase tickets for the Wellington Jazz Festival Headliners here. Early Bird prices end 5 April.