3 December 2018
We invited some of our Festival friends to share their cultural picks for the year ahead.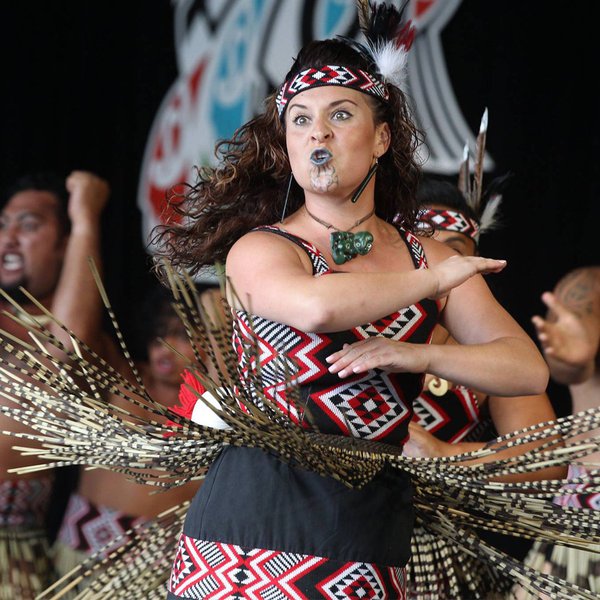 Image: Courtesy of Te Matatini
Auckland Theatre Company chief executive Lester McGrath will be spending a lot more time in the capital in 2019, as the new Executive Director of the Royal New Zealand Ballet. "Having spent the last decade in Auckland there are many things coming up which will warrant a special trip back to the City of Sails in 2019. The legendary Mavis Staples is performing at the Civic on 23 April and it will be concert not to miss. She is an iconic singer with a career that has spanned 60 years, singing everything from gospel, to soul, folk, R&B, blues, rock and hip hop.
I am especially looking forward to the National Theatre of Great Britain's Tony Award-winning production of Warhorse based on the novel by Michael Morpurgo, playing at the Civic from 21 June. Its life-sized puppets create a powerful theatrical experience which has had audiences raving around the world. I would encourage you to make a weekend of it and check out the final night of the Royal New Zealand Ballet's Black Swan, White Swan on 22 June at the Aotea Centre, if you don't get to see it in Wellington or on tour. This fresh take on the timeless Swan Lake focuses on Siegfried's struggle with ideal love, pure evil, temptation and his own desires. With Tchaikovsky's original score at its heart, this will be a thrilling night of dance.
Award-winning director, performer, and writer Stella Reid eagerly awaits the Aotearoa release of Yorgos Lanthimos' latest, The Favourite, which captures an absurd popularity bent in period dress. The frail queen is played by Olivia Coleman, who Reid always remembers as the stunning deadpan Sophie on Peep Show. She also hopes for the return of The Guilty, a brilliant Danish one room thriller which champions smart dialogue, and has her fingers crossed for the release of Yandhi, Kanye West's anticipated 2018 album. Despite his controversial political presence, Reid is fascinated by how West's own contradictions reflect the divided American climate. That and his discography has been the soundtrack to her life. Right now she is hoping Childish Gambino's new album will come and sweep away the post-Pharos blues.
Having just returned from a whirlwind tour of San Francisco, Montreal, New York and New Orleans, Drew James, Executive Producer of Performing Arts Network New Zealand and Artistic Director of CubaDupa, is looking forward to a Christmas by the sea at home in Paremata. "Time out watching the tide flow in and out will be all the excitement I need." Next year is back-to-back, touring the amazing Blackbird Ensemble with Bjork: All is Love to Christchurch, Dunedin and Wanaka in April, and Trick of The Light with their brilliant family show The Road That Wasn't There to 10 venues throughout New Zealand in April/May. While overseas, Drew caught up with Cha Wa who he's booked for CubaDupa, 30 & 31 March. "This exceptionally funky New Orleans brass band is the real deal representing a spectacular tradition of Afro American Indian street culture. I can't wait to let them loose on the streets of Wellington. They will go off!" Drew is also keen to immerse himself in The Orb's 'little fluffy clouds' at Splore in February.
Occasional radio producer, self-described recovering songwriter and creative generalist Nik Jarvie-Waldrom is looking forward to the 2019 Richter City Roller Derby season. "Some might argue that sport isn't art, but derby in New Zealand is a combination of incredible athleticism and self-expression. Wellington's Richter City events are an awesome night out for spectators — killer puns, local food trucks, activities for kids, and the chance to see talented women play a full contact sport sometimes described as 'American football on roller skates'. Ru Paul's Drag Race's Werq the World tour is coming to Auckland for one night only 13 February. Exciting! I predict fierceness and hilarity. Australian musician Julia Jacklin is bringing her folk-soul sound to New Zealand in March and I'm stoked to see she's visiting the South Island, too. There seems to be a new generation of country-inspired artists from Aotearoa and Australia who are taking the world by storm. This became even clearer to me when Marlon Williams made a cameo in A Star is Born. If you haven't experienced this folk revival yet I reckon Julia Jacklin's tour would be a great place to start. She's a boss."
Angela Green, New Zealand Festival's new Head of Programming is looking forward to some incredible new work in 2019 — both here and at home. "Being on the short-side, I was able to hear but not see Anderson .Paak at Laneway Festival this year and by all accounts he puts on an amazing show. So I'm looking forward to seeing him in the flesh at Auckland's Logan Campbell Centre on 12 January. And I'm holding my breath for the third season of Occupied, which could be due for release late 2019. It's a gripping political thriller set in Norway that imagines a world where, through a series of bold political decisions around environmental issues, Norway is occupied by Russian forces in retaliation. The show follows how the occupation impacts on people's everyday life – for good and bad. What is terrifying/fascinating is this scenario could actually play out. Te Matatini Kapa Haka Festival is on from 20 – 25 February at Westpac Trust Stadium and this will be my first time seeing the finals. I can't wait to experience Aotearoa's best kapa haka teams compete for the title. What I love about Te Matatini is how the contestants reinvent traditional art forms and the spine-tingling precision of their performances.
Tanemahuta Grey, Kahukura / CEO of Taki Rua Productions is preparing for a busy upcoming year. "2019 has a lot in store for arts lovers in many mediums, but it is the large scale events and finale season showdowns that have me most excited. Who can go beyond the opportunity to experience the lyrical genius of the world's best rapper Eminem. Coming to Westpac Stadium in March with his Rapture 2019 tour, I can't wait to experience this concert after watching his fantastic cameo performance on the super Netflix documentary miniseries The Defiant Ones, where Dr Dre and Jimmy Iovine take on the US music industry. I am waiting with baited breath in April for the final six episode showdown to Game of Thrones. I was a late comer to this series four years ago, but I am hooked and can't wait to see how it all unfolds.
Life will be busy for Taki Rua as we head into production for our 13-week tour of Te Kuia Me Te Pūngāwerewere by Jamie McCaskill (an adaptation of a new backstory of Patricia Grace's beloved children's story The Old Lady and the Spider). We are partnering with and opening at the Capital E National Arts Festival, then head to Auckland Festival and the rest of the country throughout 2019. We also have an 11 city tour of Cellfish lined up to tour midway through next year including the Kia Mau Festival in Wellington. It is going to be another huge year for great art in Wellington and Aotearoa.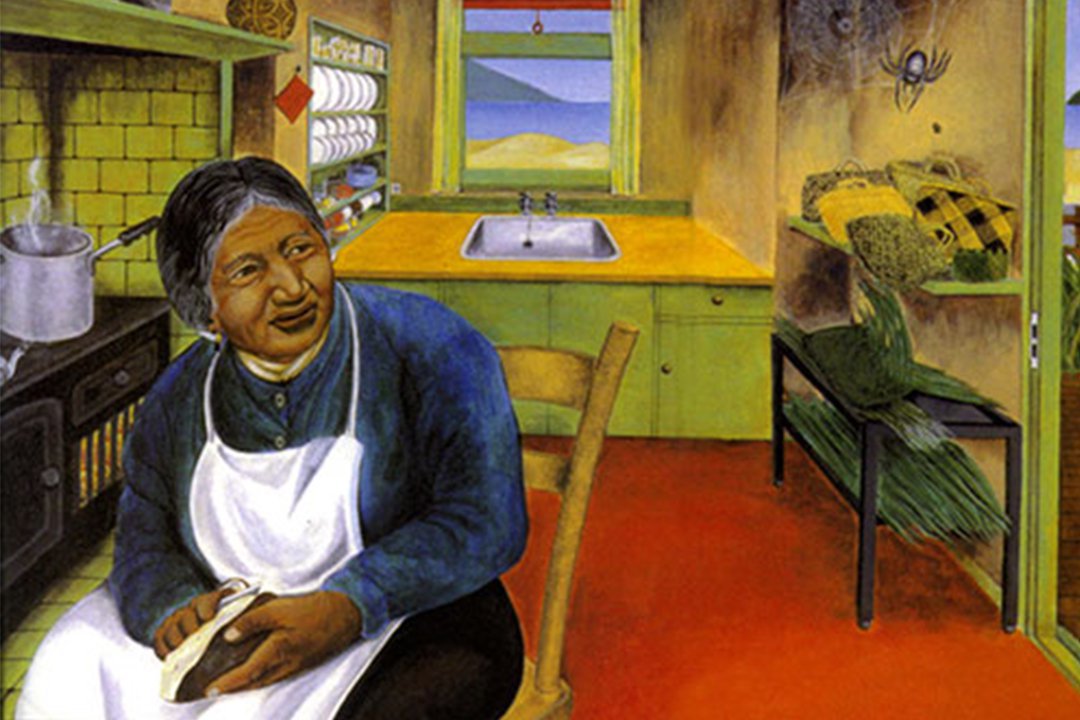 Image: Te Kuia and the Spider by Patricia Grace book cover
Kirsten Johnstone,

RNZ Music

producer shares her pick of the Summer music festival season line-up, with plenty to recommend.