Simon Sweetman • 19 December 2019
We asked music guru Simon Sweetman to curate a stellar playlist of his fave contemporary music acts (with commentary) featuring at the Festival across February and March 2020.
What do Weyes Blood, Laurie Anderson, Lou Reed and The New Pornographers have in common? Their music will feature at the 2020 Festival. And they're all great. With so much amazing music from them all, I've put together a playlist of some of their musical highlights, and a wee intro to the acts which hopefully also works to listen to right through. The commentary should connect the dots.
Weyes Blood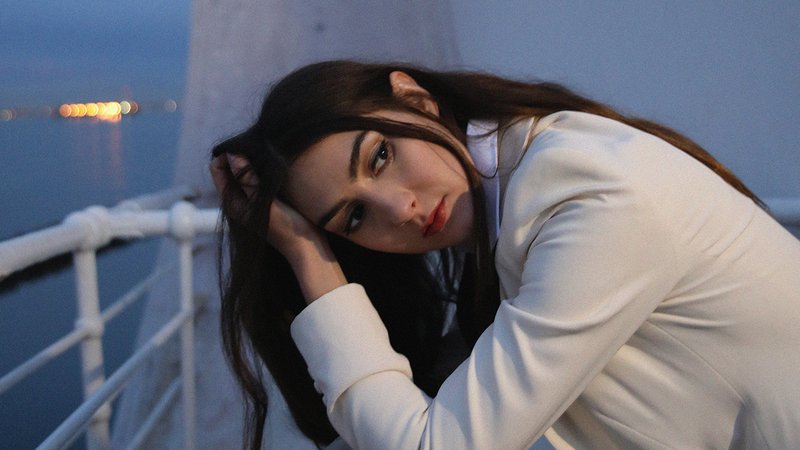 Let's start with Weyes Blood. Here's what I wrote to start my review of her latest release Titanic Rising:
Karen Carpenter is alive. And well. She's survived. She has continued to sing with that voice – clear as a bell. She is the modern-day torch singer. She is a soothsayer connecting us to the ugly truths of this age, reminding us of the amazing opportunities in and around the daze. She's now writing her own material and is pitching – perfectly – between Joni Mitchell and Father John Misty, both musically and more particularly, lyrically. She is, in short, all things for all people. She is the greatest thing to happen, and then happen again in music.
That's obviously not true. But it would be. Or now it can be – just replace the name Karen Carpenter with Weyes Blood. Weyes Blood is the musical pen name of Natalie Mering. And with Titanic Rising she showcases the very finest of her musical and lyrical ambitions to date. This is probably my album of 2019. Certainly it's among the ones I've listened to most.
We start the playlist with a snippet of the opening track, here recorded for a standalone EP of tracks from Titanic Rising captured for a Rough Trade session – before diving into the Titanic Rising album proper.
Something To Believe feels like one of the anthems of 2019 to me – a gorgeous soaring melody. There's something all at once fragile and stoic about the world view Weyes Blood presents and occupies. Everyday has a jaunty pop-bounce to it – there's something about it that reminds me of Heather Nova. It also feels like a George Harrison composition (or two). I love the depth and breadth of the Weyes Blood musical world. And I hope you do too.
Diary is the opening track from her third album, 2016's Front Row Seat To Earth. This is where I really started to take note of her majestic way with a melody, with a baroque pop arrangement, with almost all the time in the world to say what she wants to say in a lyric. February Skies is from her 2014 studio album, The Innocents. It's part Celtic round, part Nick Cave gothic reverie.
And from her 2011 debut, The Outside Room, we've worked backwards to arrive at something that links Natalie Mering to Laurie Anderson stylistically. The backing track even feels like it's derived from listening to The Velvet Underground.
Laurie Anderson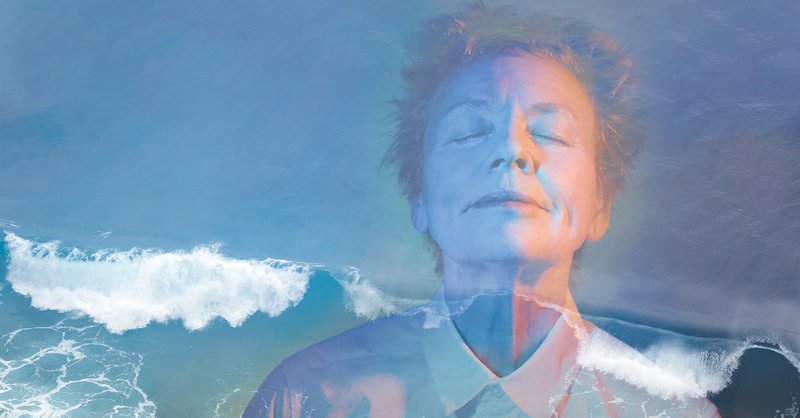 Laurie Anderson is a multi-discipline performance-artist. She's a musician and singer/songwriter in and around being a conceptualist – so a straight playlist of her music is hard to create. So instead I want to survey her brilliance and her connection to Lou Reed. We'll start with the opener from her 1982 debut, Big Science. Her best-known single is O Superman (the Revolution 9 of post-punk?) but in terms of creating a more 'song-based' experience we'll hear From The Air which features Anderson's cool-charm spoken-word riding over a saxophone groove.
My favourite Anderson album however, is the follow-up – 1984's Mister Heartbreak. From that I've selected Excellent Birds, a duet with fellow-conceptualist Peter Gabriel. Anderson, as a guest curator, will present a show at the 2020 Festival called Here Comes the Ocean, featuring songs by both her and Reed that were inspired by the ocean.
Two of Laurie's songs that touch on this theme are included here – Beautiful Pea Green Boat and Love Among The Sailors. Here you hear her singing voice. A beautiful singing voice. She's a post-modern torch singer here. These songs are from 1994's Bright Red which is where you head to hear more from her as pure singer/songwriter.
A year later she appeared on Lou Reed's seventeenth studio album, Set The Twilight Reeling. They had met a couple of years earlier. They started a relationship in the late 1990s and were married from 2008 until his death in 2013. On this song you hear her trademark voice-filters and you feel her calm spirit working to nicely soften the hard-edged street poet that raged in Reed.
Lou Reed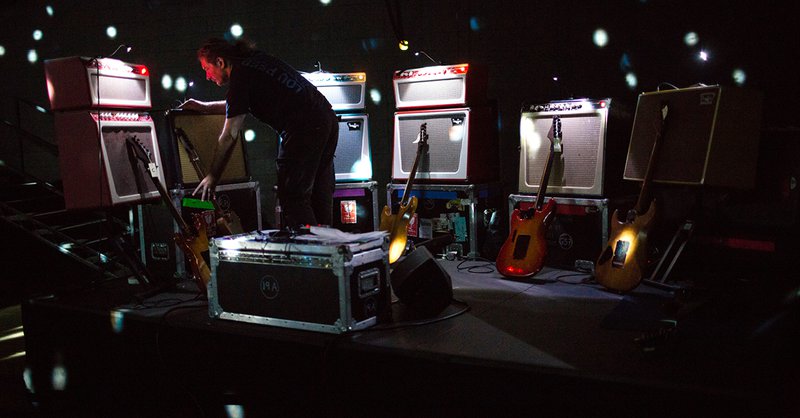 Lou Reed's song Ocean, which contains the line, "Here comes the ocean…" that has created the framework for Laurie's Festival show was released on his debut self-titled solo album from 1972, despite existing in demo-form and for some live shows when The Velvet Underground was still a going concern.
Flash-forward ten years (and ten albums) to 1982's The Blue Mask and we hear another ocean-referencing song from Reed, at least in terms of the metaphor it sets up with Waves of Fear. This song has been included to show a bit of Lou's guitar work – he took most of the 1970s off playing guitar but then came back with a vengeance. At the 2020 Festival his guitar tech Stewart Hurwood will create a drone-symphony feedback-loop from Lou Reed's army of guitars.
Infamously, when Reed released an album in 1975 called Metal Machine Music it was considered an artistic suicide. Of course, 40 years on it would be performed by an orchestra. The piece is 60 minutes of terrifying guitar feedback. I've included a one-minute snippet of it that was part of a curated Lou Reed box-set from the early 1990s. It's bracing, but an important consideration to take on ahead of the guitar drone installation.
From the howling guitars of 1989's New York (represented here via There Is No Time) to twenty years earlier where, with the influential Velvet Underground (listen here to White Light/White Heat from the album of the same name) the ugly/beautiful churn of a guitar wound to full fury was a big part of what drove Lou Reed and his music.
The New Pornographers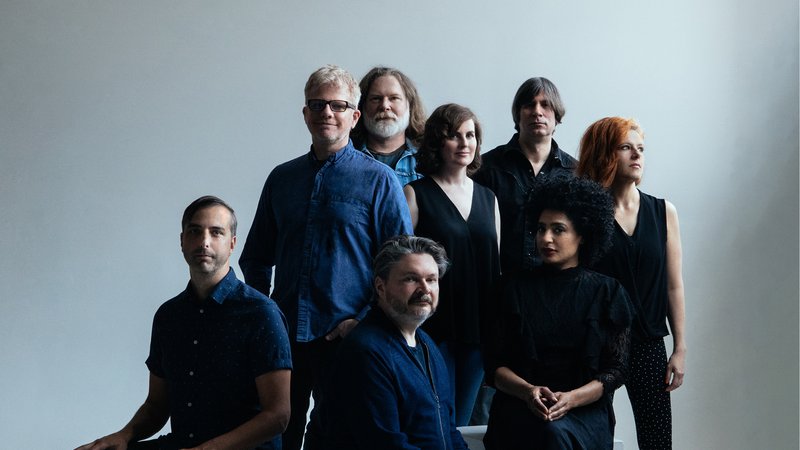 The Velvet Underground's legacy and influence saw the creation of many power-pop and indie bands across the 1980s, 90s and through to the present day.
Canadian super group The New Pornographers might not sound at all like The Velvet Underground, but the spirit and inventiveness of indie-pop and power-pop can be traced back – and something head Pornographer A.C. Newman shares with Reed is a love of doo-wop melodies.
The New Pornographers formed in 1997 and released their first album in 2000, Mass Romantic. From that record a highlight, showcasing Newman's writing and the brilliant voice of Neko Case (the most famous member of the band, though all of the players have side-gigs or solo careers) is Letter From An Occupant. Smart, literate, uplifting pop music is what The New Pornographers offer. And there's a great live energy to the band too. I really fell in love with this band with 2003's Electric Version. From that album, check out The Laws Have Changed, another great marriage of Newman and Case. And what a pop hook!
For all the cleverness of this band they can just pulverize you with a big, dumb, glorious rock riff. As you'll hear on Twin Cinema, the title track of their 2005 album.
I have to skip past some of their albums now as they're a fairly prolific super group (eight records over the last two decades, no duds) but 2014's Brill Bruisers contains many gems including War On The East Coast, which has a darker vibe and feels like Marc Bolan of T-Rex is back with us; Bowie-esque and fantastic.
Just a couple of months ago the band released album number eight, In the Morse Code of Brake Lights. As that'll likely be the feature of the live show we better sample a couple of songs from it. How about album opener, You'll Need a New Backseat Driver.
The New Pornographers long ago perfected the art of creating bubble-gum pop music that actually has something to say. Here's just one more example. Falling Down the Stairs of Your Smile is another hooky little pop confection. And feels like the right way to end this introduction.
The New Pornographers will perform on Tuesday March 3, 8pm, MFC
There's so much more to hear from all of these artists, but these little bite-sized bits give traces of the sound and offer starting points. Hopefully it plays well as one big playlist too.
Enjoy!
Simon Sweetman is a music reviewer based in Wellington.