15 September 2023
The Aotearoa New Zealand Festival of the Arts has released details of four exciting shows from the 2024 programme which are on sale now. I tracked down Creative Director Marnie Karmelita - who is in the midst of moving herself, her life and her very large dog to Tasmania - and asked her for some thoughts about the three events in her programme.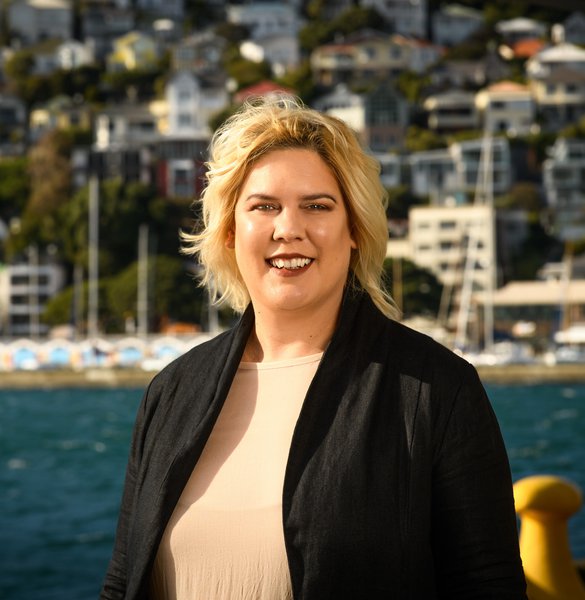 The 2024 Aotearoa New Zealand Festival of the Arts feels like it's been a long time coming with the 2022 edition reduced to a streamlined programme due to Covid. The team is beyond excited to share a select few events as a taste of what's to come early next year. We welcome artists and writers from around the world, reconnecting audiences with live international performances whilst elevating our own stories to new heights.
I'm thrilled to bring world-renowned choreographer Akram Khan's internationally acclaimed contemporary dance company to Wellington with his modern interpretation of a much-loved classic. Inspired by his own children, Jungle Book reimagined has a new sense of urgency and a message from our youth to listen to the voices of the natural world and reconnect with our mother earth. Khan's signature style fuses his native Kathak form with lyrical and powerfully emotional contemporary movement. An ensemble of ten incredible dancers also inhabit the characters of Mowgli, Baloo, wolves, monkeys and even the mighty Kaa. Stunning projected animations bring the city and jungle to life around them. This is an eery and enchanting show with a message of hope. Exclusive to Wellington, it's for everyone aged 10 and up.
International siren and comedienne extraordinaire Meow Meow gifts us cabaret for the concert hall, demanding the full cohort of the New Zealand Symphony Orchestra as her backing band for the evening. David Bowie once said of her, 'certain artists you just never miss; when they come into town, you go and see them' and I have to agree. With her training and talent she is a singer not to be missed but always bring mischief and mayhem wherever she goes.
Double GRAMMY award-winning choral group The King's Singers offer an exquisite programme of music inspired by the ephemeral beauty of bird flight and song from the early 11th century through to Schubert, Fleetwood Mac and The Beatles. Returning to the Festival after a hugely popular concert in 2018, I can't wait to share this brilliant group of singers with a whole new group of Wellington music lovers as well as those who know them well. They represent the gold standard in a cappella singing, renowned for their technique, versatility and charming performance. We especially welcome Christchurch member Christopher Bruerton back to his homeland.
There is so much more to come! Keep an eye out for the full programme being announced in November but in the meantime I know these extraordinary artists will whet the appetite.