13 December 2022
Sherilee Kahui is a member of Maranga Mai which has recently released a five-part series of radio plays by wāhine Māori and va'ine Pasifika writers.

This series features new writing from Tina McNicholas, Sandra Tisam, Sherilee Kahui, Teherenui Koteka and Stevie Greeks with full audio production, brought to life by a cast of over 20 established and emerging actors. Directed by Māori artist and theatremaker, and 2022 Arts Foundation NZ Arts Laureate Hone Kouka, the five stories transport listeners into a variety of different worlds.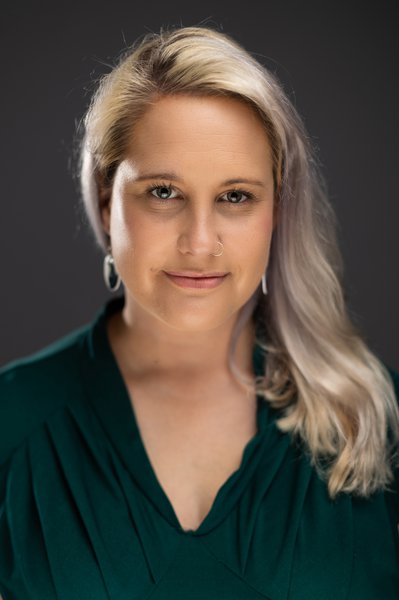 What is Maranga Mai?
Maranga Mai is a collective of wāhine Māori and va'ine Pasifika writers. Facilitated and nurtured by Tawata Productions and Kia Mau Festival co-founder Mīria George, we come together to practise our craft and support each other in the creation of new scripted work. The current iteration of the collective is made up of myself, Tina McNicholas, Sandra Tisam, Teherenui Koteka, Natalia Fareti, Te Aorewa Rolleston and Stevie Greeks. We are all juggling writing with other commitments, whether that be child-rearing, full-time mahi, and/or community work. We ensure that we are flexible and supportive of each other, to maximise participation and remove barriers that women often face in the industry. We have been lucky enough to have partnered over the years with a small handful of great dramaturgs including Arts Foundation NZ Arts Laureate Ahi Karunaharan, Ilbijerri Theatre Company's Artistic Director Rachael Maza (Australia), Ockham Prize Award Winner Whiti Hereaka, and Yirra Yaakin Theatre Company's Artistic Director Eva Mullaley (Australia).
The stories are presented as radio plays. Was this the original intention, or were they meant to be performed in front of an audience?
From memory, our first session together of 2020 was when we were already in lockdown. While it wasn't explicitly the original intention, it quickly became clear that we had an opportunity to explore the form and so from fairly early on the pieces were written with that intention.
Are there links between the five stories or is each a stand-alone?
Each piece absolutely stands alone, however, we were all given the same provocation for our writing, which was "alert". This referenced the terrifying emergency alerts we all got on our phones as the country went into a state of emergency. Each writer interpreted the provocation differently and so we have five very diverse stories.
What was the best thing about collaborating with these particular writers?
I love that while we all have very different styles and inspirations, we share a lot of the same values, so working with each other was easy and fun! We are able to give each other useful critique that always comes from a place of aroha and wanting to support each other to do our best work.
What did Hone Kouka bring to the creative process?
It was awesome to have Hone give feedback and support later on in the process, because unlike Ahi (Karunaharan, our dramaturg on the project) and Mīria, he was coming to the work completely fresh and objective. Hone didn't know our intentions or what we were trying to do with our pieces and so they needed to speak for themselves. He was also coming from the director's perspective as well as that of a writer, so he was pushing us to be clear and more specific about how we wanted the audience to experience the pieces.
The full series is available on Kia Mau's digital platform Moana Nui from 25 November.