17 December 2021
City Gallery Wellington Te Whare Toi's newly opened exhibit Hilma af Klint: the Secret Paintings presents for the first time in Aotearoa the groundbreaking works of Swedish artist and mystic Hilma af Klint. Senior Curator (Toi) of City Gallery Wellington Te Whare Toi Aaron Lister breaks down his top picks from the exhibition, which runs until Sunday 27 March.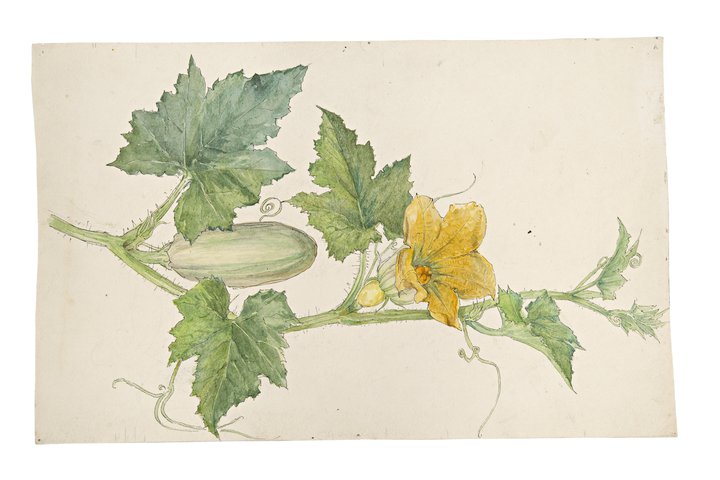 Hilma af Klint Botanical study, 1890s, HAK No. 1327. By courtesy of the Hilma af Klint Foundation. Photo: The Moderna Museet, Stockholm, Sweden.
Hilma af Klint, Botanical Study and Botanical Study Thistle, 1890s, watercolour and ink on paper, courtesy of the Hilma af Klint Foundation, Stockholm.
Amongst all the monumental works in Hilma af Klint: The Secret Paintings, I'm often drawn to the smaller, quieter moments. These two botanical illustrations of a thistle and a cucumber plant are the earliest works in the exhibition. They are also the only works that pay close attention to the surfaces of the world and to the technical skills necessary to capture that world with fidelity. We know that af Klint will soon leave that world and those techniques behind, as she develops radical artistic strategies for pushing beyond the visible realm to access universal truths and address our place in the cosmos. Return to these drawings after seeing the rest of the exhibition. They will feel freshly charged and pulsating with new energies and possibilities.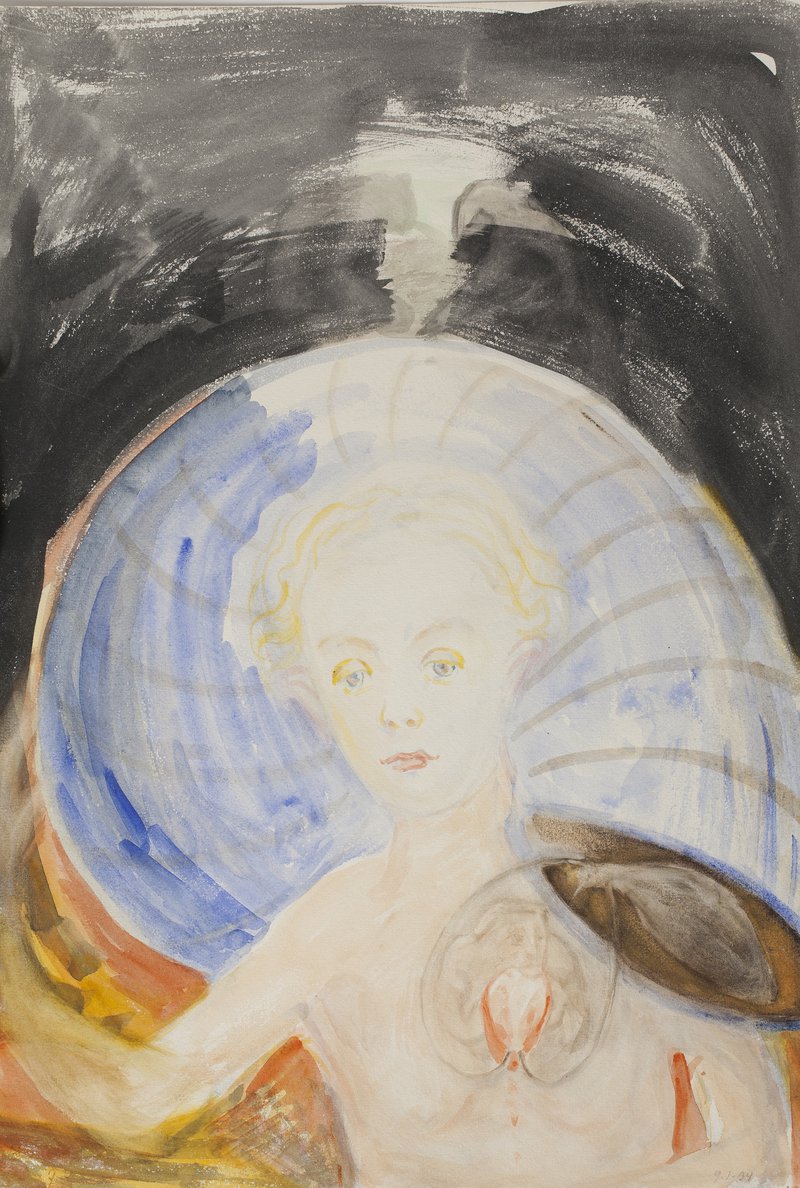 Hilma af Klint, Untitled, 1934, watercolour and pencil on paper, courtesy of the Hilma af Klint Foundation, Stockholm.
This untitled watercolour is the final work in the exhibition. It was made after Hilma af Klint had completed her mammoth Paintings for the Temple cycle and entered a reflective phase where she analysed and decoded her own output. This painting can be read as a self-portrait of sorts reflecting on her life's mission as an artist and a mystic. The spiral or shell—a recurrent symbol for spiritual evolution in her work—here sits on her shoulders either as a blessing or a burden she has carried. It was probably both.
This painting hits hard. By this stage of the exhibition we have come to understand that af Klint is doing all of this on our behalf. We are the future audience she entrusted to grasp her message better than her contemporaries did. She looks directly out at us with an open gaze and an open heart. I can't help but read it as a plea or a challenge to pick up her quest to make a better future.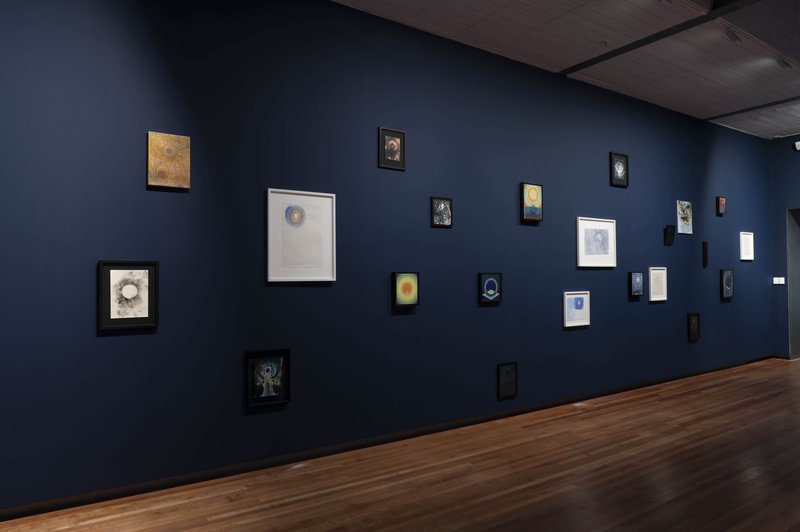 Pages of Mercury, City Gallery Wellington, 2021, photo by Adrian Vercoe.
It is a tough ask for any artist to show next to Hilma af Klint. We have brought together three in Pages of Mercury—an 'atemporal collaboration' that more than holds its own. Wellington artists Séraphine Pick and Andrew Beck have worked with and through Rita Angus's mystical Moon drawings of the late 1960s. The walls have been painted a deep midnight blue. One of them holds an epic cluster hang of twenty one works. It features individual and collaborative work by all three artists—it is hard to tell who did what when. There are at least ten different processes and materials at play (including oil on glass titanium, sumi ink and food colouring on rice paper, and candle smoke on paper). The work is hung high and low with no beginning or end. It is like a constellation. It is a lot of work, but is also ultimately one work.