20 February 2020
Two years of hard mahi and exciting collaboration comes to fruition for the Festival's Creative Director Marnie Karmelita and the Tāwhiri team this week, with the 2020 Festival kicking off on Friday. We get Marnie's top tips for making the most of your Festival.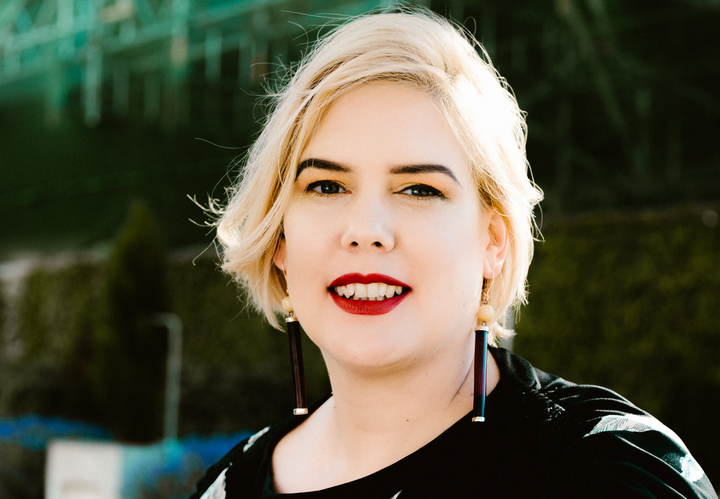 The Festival is finally here! We know it's hard to make you choose, but which performance are you personally most looking forward to seeing?
That is like asking a mother to choose between her children! With three incredible international artists as our Guest Curators in 2020, I feel there should be lee-way to talk about the three events I am most looking forward to. The World Premiere from director and choreographer Lemi Ponifasio of القدس Jerusalem promises to be a ceremonial and radical exploration of the space between the real and imagined, despair and promise, as only Lemi can offer us. In the second week of the Festival, master musician and multimedia artist Laurie Anderson brings us the chance to move with the music in an open and intimate setting as she dedicates The Calling to her niece, who was a dance teacher. And finally, Bret McKenzie has been commissioned by the National Theatre in London to develop the music and lyrics for a new music theatre adaptation of the shockingly timely and sharply funny satirical novella by George Saunders, The Brief and Frightening Reign of Phil.
The 2020 Festival model is new, featuring three curators over the three weeks. How do you think audiences will react to three curators?
We have been thrilled by people's response to this new way of approaching the Festival; it has created such a buzz around each of the Curators' series of events and I think people realise many of these events simply cannot be seen or experienced anywhere else in the world. What I'm most excited by now is that audiences will get the chance to really understand and connect with our Guest Curators. Their series offer an insight into their creativity as well as the opportunity for them to be here in Wellington across a week each of the Festival. It's rare for artists to spend such a lengthy time in a city during a festival so it allows them to become part of our Wellington community during this time.
What was the thinking behind Te Ata, the festival within the Festival?
Te Ata is one of the cornerstone events of Lemi Ponifasio's programme. He wanted to provide a platform for young people to shape the culture of the place where they live, inspiring them to engage in ongoing conversations about how we should live our lives. Porirua quickly became the focus of this event as it has one of the youngest populations per capita in the world and Lemi feels very strongly that young people should have the chance to impact on civil society through culture and the political process. This arts festival within a festival brings together artists from Aotearoa and around the globe into a process of exchange with young people, culminating in public performances.
If someone can only see two or three things at this Festival, where would you steer them?
I would advise people to tap into our Guest Curators' series. If you like contemporary performance that will move you, make a selection from Lemi Ponifasio's series of events. Laurie Anderson presents a succession of mind-opening musical and visual feasts. And Bret McKenzie brings an upbeat and collective approach to arts and culture.
What are the free events at the Festival?
There is so much to see and do during the Festival that is free, and free events have been part of the thinking of our Guest Curators too. Every night of the Festival after dark, Into the Open offers large-scale projection of moving image artworks that will change each week of the Festival. Te Ata, the Porirua-focused mini-festival of creative development and public performance that brings together international and New Zealand artists with our young people offers a range of free performances and community events. Laurie Anderson brings her late husband Lou Reed's guitars to present in drone mode as a sound installation as well as offering the canines of Wellington a free concert of frequencies and riffs developed especially for our furry friends. And Bret McKenzie commissioned local artists Kemi Niko & Co to create exquisitely crafted tiny huts that have been installed along the Kāpiti Coast for people to discover and then take a moment to reflect on the extraordinary landscape around us.
Where do you recommend people go to eat and drink before, between or after a show?
I'd urge Festival-goers to look at our Stay and Play deals, which feature great food and drink offerings from Logan Brown, St John's Bar, Shed 5, Library , Pravda, Concrete Bar and others. Logan Brown is offering a $50 three course pre-show supper during our three week Festival which will be elegant and delicious, and definitely worth checking out.
What do you hope audiences will take from their Festival experiences?
We wanted to make a Festival that will get people talking, that will make us all think and feel. It is my greatest hope that our audiences will be moved to connect with the world around us and start a conversation.